SASBA is a non-profit organization owned by its members, formed to conduct scratch bowling tournaments for bowlers 50 years old and older. SASBA holds tournaments in Texas, Oklahoma, Louisiana, Arkansas and Mississippi. Learn more.
__________________________________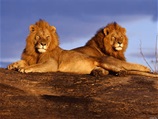 Congratulations to Les Burnham and Willie Wells for winning the SASBA 70/60 Doubles Tournament October 3-4, 2015 at Cowtown Bowling Palace.
Next Tournament
SASBA Annual Championship Tournament October 17-18, 2015 at Cityview Lanes in Ft. Worth, Tx. Sign up on the message board.
Host Hotel
TBD
Brunswick Balls available to members at each tournament:
Nirvana
Click here to see the specs website page
Mastermind Einstein
Click here to see the specs website page
Brute Strength
Click here to see the specs website page